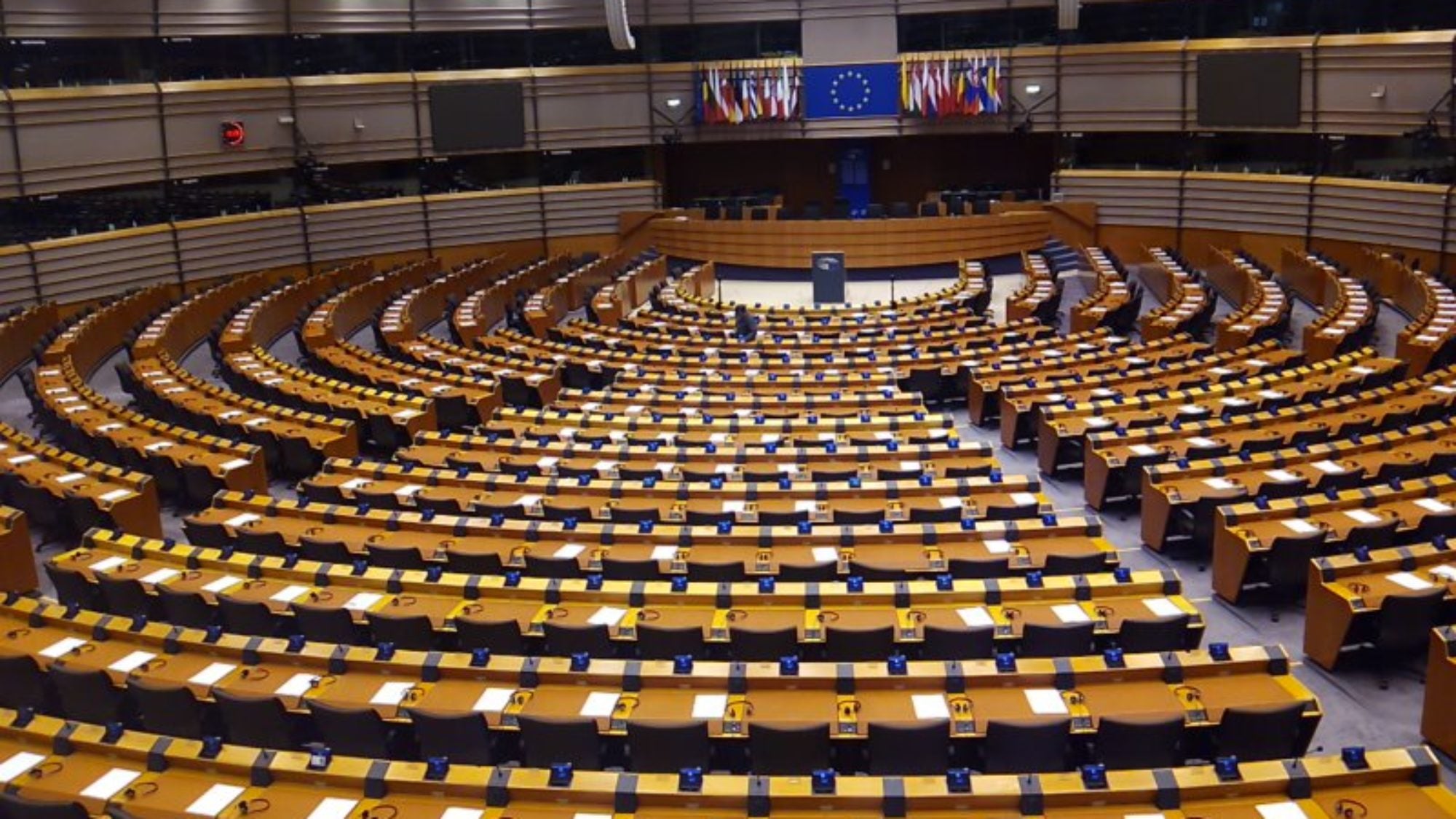 Category:

Global Governance
Title:

The Eclipse of the European Union's Global Influence
Author:
Célia Belin and Ted Reinert
Date Published:
April 6, 2019
Between May 23 and May 26, 2019, twenty-seven European countries (twenty-eight, if the United Kingdom does not manage to leave the European Union by then) with a combined population of nearly 450 million will hold elections for the European Parliament. Political parties critical of the EU are certain to make large gains, winning up to a third of the Parliament's seats according to some estimates. Since 2014, nationalists and populists have increased their influence across the continent amidst political aftershocks from the global economic and eurozone crises, spikes in migration flows and terrorism, the Brexit referendum, and Donald Trump's election. Political forces hostile to the European Union now sit in government in Budapest, Warsaw, Rome, and Vienna, and have increased their political representation in Berlin and Paris. A triumph of Euroskeptics at the European elections could profoundly restrict European policy-making in matters of trade, sanctions, or migration, as illustrated in a recent report by the European Council on Foreign Relations.
Doomsday scenarios of an implosion of the EU remain premature. Centrist and establishment parties will still control around two-thirds of the European Parliament. Even if nationalist governments or coalitions with far-right junior partners appoint Euroskeptic commissioners, the mainstream forces dominating the Council and the Parliament will cooperate to pick the President of the European Commission, the President of the European Council, and other key Brussels officials.
Despite this reality, however, the nationalist-populist challenge, both within Europe and globally, is weakening the capacity of the European Union to promote liberal democratic values and global cooperation. Over the next few years, European power will go into eclipse, weighed down by the continent's time-consuming internal political divisions and evolutions. At the same time, the European experiment in shared sovereignty is unprepared for a global era characterized by rising nationalism, great power competition, and a weakened transatlantic link. To compete in this era, European citizens will have to choose to empower the European Union.
First, the European Union will be engulfed in its own internal crises for the foreseeable future.
Brexit is the most consuming. Managing the divorce and London's indecision slows progress on other critically important fronts. Tellingly, a dinner among European leaders that was intended to focus on China in light of Xi Jinping's visit to Europe ended up being repurposed to deal with Theresa May's request for more time to get parliamentary approval for the negotiated terms of divorce and avoid a chaotic crash out of the EU on March 29. Worse, the U.K.'s internal divisions are unlikely to be soothed by the outcome of the coming weeks. Years from now, the contours of EU relations with Britain on trade, regulations, and citizen's rights will still cause headaches for Europe.
If London's debacle has deterred other Euroskeptic governments from trying to exit the EU, nationalists' attempts to transform the EU from the inside promises to frustrate further European integration. Nationalist parties such as Fidesz in Hungary, Law and Justice in Poland, and Lega in Italy – which promote the idea of an alliance of nation-states hostile to Muslims and liberal cosmopolitanism – constitute a front of opposition to European solutions behind which other governments, with reluctant publics, can hide. In such an environment, French President Emmanuel Macron's call for a European Renaissance, with ambitious proposals such as an overhaul of the Schengen Zone, is more political than practical.
The evolution of party systems across Europe – from classic left vs. right divides to pro-EU vs. nationalist-populist cleavages – will also complicate European policymaking in the near future. Several countries, such as France and Italy, have experienced complete makeovers, with centrists and experimenters displacing the old left, and the far-right taking over the old right. In countries where a strong center still holds, such as Germany, nationalist movements still have a paralyzing effect on mainstream parties, which espouse defensive postures. As European elections become increasingly ideological, evidenced by the recent Franco-Italian dispute over the Gilets Jaunes (yellow vests) protests, partisan turbulences complicate European cooperation, including on foreign policy.
Second, the crisis is not only internal – the world has taken a turn away from globalization and positive-sum cooperation which does not bode well for Europe's unique experiment in shared sovereignty.
Personalist nationalist leadership on the rise in China, India, the United States, Brazil, Russia, Turkey, Saudi Arabia, and elsewhere augurs a world that is completely antithetical to the EU's model. It is a world where nations favor narrow interests over "universal" values, compete or cooperate in zero-sum games, and where authoritarian regimes threaten liberalism. In this world, the European Union's normative power is less attractive and its voice weaker. When Moscow annexes Crimea, Beijing ignores UN arbitration in the South China Sea, or Washington recognizes the Golan Heights as Israeli territory, international law loses to "facts on the ground." Increasing multipolarity has not strengthened multilateralism, but rather strategic competition, much to the detriment of Europe, which has become a battleground for the great powers.
The EU is also weaker when the transatlantic link is weaker. The Trump administration's aggressive threats towards allies over trade and defense spending, and its attacks on multilateral organizations (refusing to nominate appellate judges to the WTO, cutting funding to UNRWA, threatening ICC judges with visa restrictions, withdrawing from the UN Human Rights Council), have plunged the transatlantic community into a profound crisis. Without a like-minded partner in global governance in Washington, Brussels finds it much more difficult to uphold an ambitious agenda on nuclear proliferation or climate change, as demonstrated by the limited reach of INSTEX, the special vehicle set up to continue trading with Iran. Nor would Trump leaving the White House solve everything. Hostility to multilateralism runs deep in his party, which is likely to continue to hold the Senate. And with America nearly as inward-focused itself, a Democratic president is likely to give Europe less than it wants on foreign policy. The EU will have to cultivate other partners who still believe in human rights and global cooperation, along the lines of the "alliance of multilateralists" for which German foreign minister Heiko Maas has called.
Can the EU emerge stronger from this precipitous moment? Where Brussels has managed to achieve unity of voice and purpose, the EU has demonstrated its capacity to pursue its normative agenda. Brussels took advantage of Trump's renunciation of the Trans-Pacific Partnership to expedite its own trade deal with Japan, building on one that Canada finalized in 2016. Faced with tariffs on steel and aluminum, the EU stood up to Trump and struck a deal last summer that has held thus far. It also continues to pursue a robust anti-trust regulation of American tech giants and sets the global bar for data protection. In an effort to adapt to the challenges posed by a more nationalist and competitive world, Europeans might have to make substantial investments in defense and security, in order, as French president Macron argues, to "protect Europeans from the major shocks of the modern world." The activation of Permanent Structured Cooperation (PESCO) to coordinate defense investment was a step in the right direction.
The present moment of geopolitical darkness demands political clarity. If Europe is to be more of a player and less of a field in a more competitive world, its citizens need to support a strong and capable European Union at the ballot box.
. . .
Célia Belin is a visiting fellow in the Center on the United States and Europe at the Brookings Institution, and a non-resident fellow at the Centre Thucydide in Paris. Prior to joining Brookings, she served for over five years as an advisor on U.S. affairs and trans-Atlantic relations in the French Foreign Ministry's policy planning unit. Previously, Belin was a guest fellow at the Council on Foreign Relations in New York and a visiting research scholar in the Middle East Institute at Columbia University. Belin holds a Ph.D. in political science from the University of Paris 2. Belin writes regularly on U.S. and European affairs and trans-Atlantic relations and is a frequent commentator on radio and television.
Ted Reinert is a senior research assistant in the Center on the United States and Europe at the Brookings Institution. Reinert's research areas include trans-Atlantic relations, challenges to liberalism and democracy, and U.S. and European politics and foreign policy with a focus on the left. Previously, he worked at the German Marshall Fund of the United States and its Transatlantic Academy, at the NATO Parliamentary Assembly, as a reporter, and as a Fulbright English teaching assistant in Germany. He holds an M.A. from the Johns Hopkins School of Advanced International Studies and an A.B. from Bowdoin College.