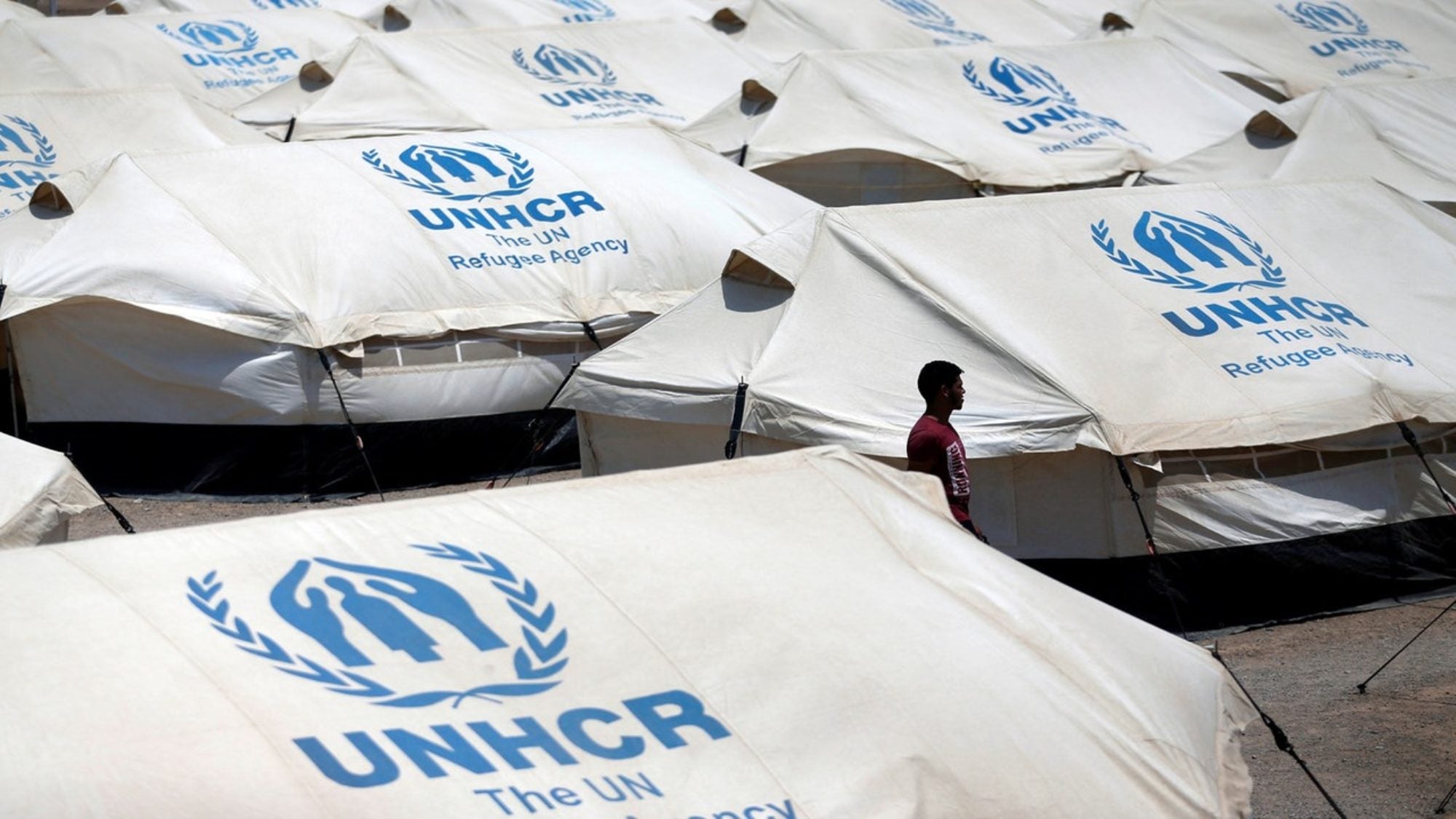 Title:

Migration and Displacement in an Era of Chaos with Caroline Njuki
Author:
Interview by Jesse Lin
Date Published:
December 17, 2019
The School of Foreign Service celebrated the 100th anniversary of its founding with festivities during Centennial Weekend. These included a panel on humanitarian aid, its institutional challenges, and the future of global humanitarian efforts. Following this panel, GJIA sat down with one of the panelists, Caroline Njuki, a Nairobi-based program manager at the International Labour Organization (ILO), to further discuss migration and displacement in an era of apparent chaos.
GJIA: The atmosphere surrounding the migrant crisis seems to be extremely chaotic and dramatized in the media. Is this helping?
CN: There is a lot of talk and seeming action, as well as political engagement, surrounding the issue of displacement and migration. It has been very useful in terms of bringing to the fore the reality that migrants and asylum seekers have to contend with but, on the flip side, there is also a lot of noise. We are big consumers of what the media produces, and most of the time we are not engaging with the media to send out the right information. At times we even get the right information and still act like there is no information at all. But I see this as an opportunity. I'm happier with the noise than the lack of it. I'm really excited about the engagement and the refocus on displacement. Countries in the Global South and in the Horn of Africa were beginning to feel alone. We [countries in the Global South and Horn of Africa] felt that the world had forgotten that we were hosting millions of refugees and dealing with migration. Most of the migration still happens within the Global South, so I find wider engagement useful, although there are a few things here and there that we could work on to make it even more useful.
Even though there is more light shed on refugees and migrants, the United States has been pulling back on its commitment to migrant rights. Does that pose a problem for the future of handling refugees? Does the world need the United States in this refugee crisis?
The world needs everyone. For the longest time, the United States has been one of the global players when it comes to providing policy guidance and assistance. It has been one of the largest host countries for refugees, especially from Africa. The drop in refugees accepted, the change in rhetoric, and now the seeming change in policy from the United States obviously worries many of us. The leadership of the United States in protecting refugees and migrants is also less than what it was traditionally. That being said, there is one thing that worries me more, which is what certain signals from countries as influential as the United States do to countries that are struggling with taking in refugees. They used to look up to these influential countries, and now there are fewer examples of good practices from the Global North. They give messages like, "Yeah, but no one else is doing the work, no one else is protecting these refugees," and that is a hindrance to the future of migrant protection. We have two global compacts that address displacement–one on migration and one on refugees–and those only work when we have the real global players setting the pace.
Is there a country, a group of countries, or an organization that you feel is doing the right thing in terms of helping refugees effectively?
It's a mix of good and bad, but no one country or group is doing fantastic all on its own. I will start with the United States, who continues to be the biggest donor to the United Nations High Commission on Refugees (UNHCR). That is the principle UN agency responsible for refugees. I don't know what we would do without the financial backing of the United States. That's commendable—it's something that we need to sustain and grow. We have countries in the Global South that host such a large number of migrants that European and American audiences can't fathom. We're talking about documented refugees in the millions, which doesn't include internally displaced people or migrants. Within countries that are contending with underdevelopment, high levels of unemployment, and trade struggles, we find pockets of great things. Another player, the European Union (EU), continues to invest in different bilateral programs for refugees but, at the same time, there is a policy crisis within the EU that translates into hardship for others. In Libya, where migrants are in detention, there is a feeling that the EU isn't being very supportive in terms of opening up the European space to people who really need protection. Thus, it is a mix of things that every country is doing that needs to be viewed in light of the progress we're making, but also there are things everyone needs to do to improve.
These institutions that help refugees and migrants date back to the twentieth century and have not been updated for the twenty-first century. Why is it that we haven't taken steps to reform refugee policies? Why are we so ill-equipped to deal with this crisis now?
If the world was much simpler, we would revise the 1951 Refugee Convention. It's not a bad convention and it's what we've used for many years, but the world is changing. I see this as less of a challenge with the law and more to do with practices. Even with the 1951 Convention, we are not implementing its provisions. If we implemented the 1951 Convention in its totality, we would have less of the so called "crisis" that we are experiencing. That being said, there have been attempts to revise the framework of refugee protection and assistance, just not in the terms of binding conventions. The New York Declaration of 2016 provided for two compacts to be established: a global compact on migration and the global compact on refugees. Unfortunately, the United States has not aligned with either of these compacts. I would say that these are consensus documents amongst countries on aspects that they could improve. They are not binding, but it provides a framework to respond to the reality of our time. As much as international law would be useful, it's not a magic bullet. These theorized frameworks could be used by states as an indication of things we need to do. Within the United Nations itself, there have been new instruments put in place to address migrant protections, and the International Labour Organization has recently adopted recommendations for 194 countries that guide them on how to ensure refugees have access to the labor market. It's not binding, but there is no shortage of recommendations and guidelines on how to engage.
That being said, there are certain pockets of law that I believe we need. Climate change is an emerging issue and it doesn't matter whether one believes in it or not; we see it. I am from the Horn of Africa where we see longer droughts and shifting weather patterns. Whatever you call it, something is happening, and it is having an impact on people, on their resilience, and on their livelihoods. When people's ways of life are destroyed, they are going to move. We don't really have a way to protect those that are displaced by natural disasters. Whether we link it to climate or not, we need to have a discussion on what protections are going to look like for those who are impacted by these disasters.
You hinted at the future of this crisis. What would you like to see in terms of actions that all countries should be undertaking?
I would like to speak to three points, all linked to each other. The first is to use data and evidence to inform policy. There is no shortage of data on how useful migrants are to the economies of the world, especially to countries in the Global North. In Europe, with its aging population, there will be a need for new entries into the labor market, and that new labor is not going to come from Europe. How are we going to use that data now, at this point, to formulate policies that will be useful in the upcoming years? The reality is that migration is not going to stop, so how can we manage that more effectively?
Second, how do we communicate? The sensationalism around migration and displacement does it more injustice than anything else, and it's linked to data. Can we use data as the basis for engagement with citizens on both national and local levels? You go to local communities where people talk about how immigration has made communities so dynamic but, at the same time, there are big challenges. How is it that we speak of one but not the other? Engaging from a place of honesty in an era of fake news is going to be really key.
The third point is burden sharing. The Global North does not share as much of the burden as the Global South when it comes to migrants, and part of it comes down to where the countries are located. Kenya is next to Somalia; Somalia is in crisis, so Somalians will go to Kenya before they can figure out how to get to the United States or Europe. How do we support those countries in terms of developing their own policy and technical support, really making them feel like we stand with them and that they are not alone simply because they happen to border a country whose politics didn't go so well?
These are the three issues countries should focus on moving forward.
. . .
Caroline Njuki has over a decade of experience in the development and implementation of regional policies on displacement, migration, and human security. She is the co-founder of the Africa Centre on Displacement and Migration, and is Chief Technical Advisor at the International Labour Organization, specializing in education, skills development, and inclusive jobs for host communities and other forcibly displaced persons. Follow Njuki on Twitter at @muthoninjuki.