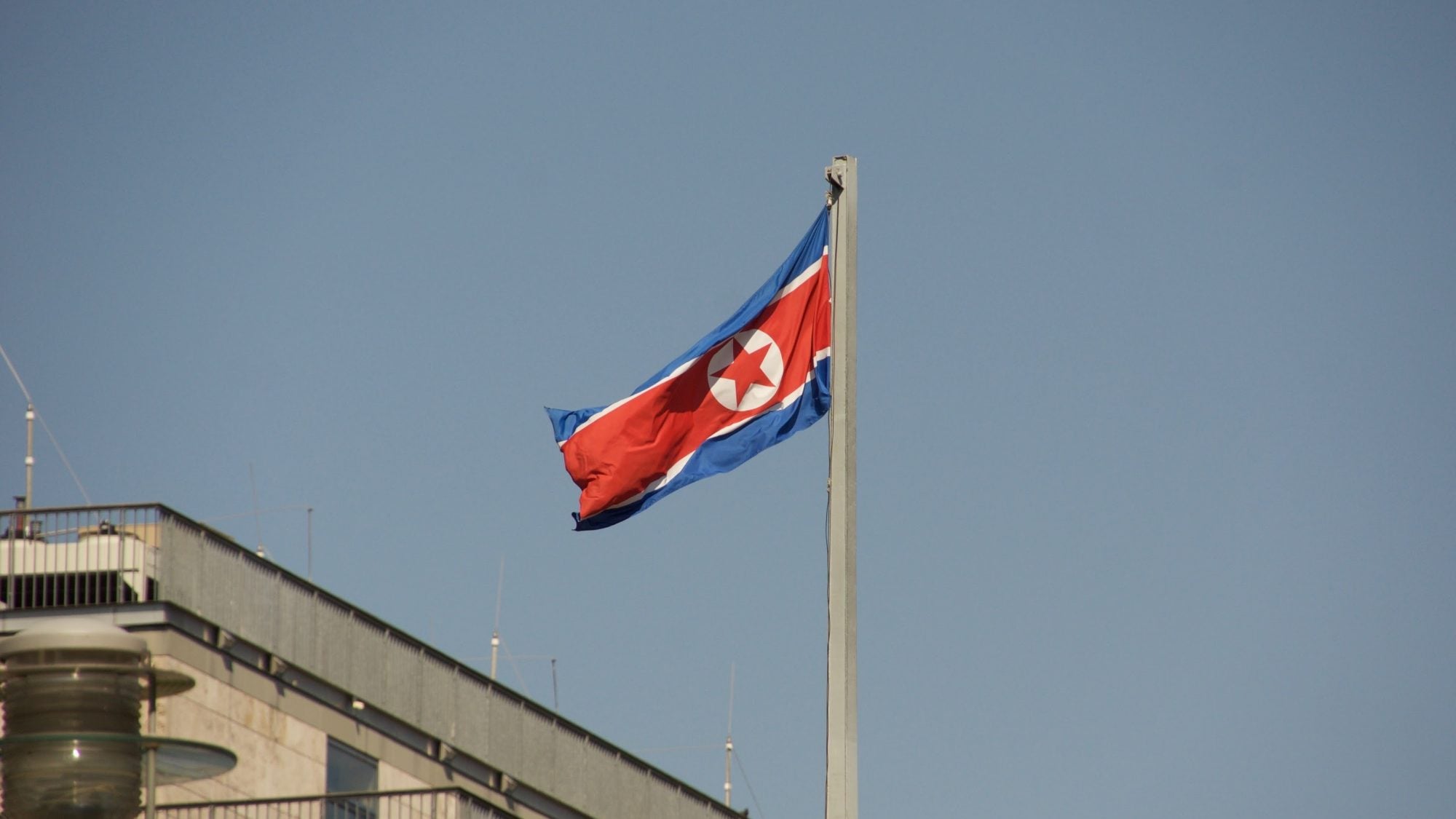 Category:

Business & Economics
Title:

Business as Usual, Unusually: North Korea's Illicit Trade with China and Russia
Date Published:
March 25, 2020
While the global economy is shuddering under repeated blows from the coronavirus-induced economic contagion, North Korea continues to sustain its fortress economy. North Korea—known by its formal title as the Democratic People's Republic of Korea (DPRK)—continues to grab headlines amidst the global turmoil with its staged ballistic missile launches and, less noticeably, its ongoing illicit trade. Despite the combination of a comprehensive United Nations sanctions regime and stringent unilateral sanctions imposed by individual countries and the European Union, the isolated country somehow continues undeterred, and sustains its nuclear and ballistic missile programs without missing a beat. A great deal has been written about the regime's ability to prevail, and many theories abound, but the inevitable conclusion is the old adage that all roads lead to Rome—or, in this case, Beijing.
Since the Korean War, North Korea's proverbial "elephant in the room" has always been its reliance on China (excluding, of course, the period 1953-1988, when the former Soviet Union was its primary patron). Today, China is North Korea's biggest trading partner. China, along with Russia, provides the life support that keeps its maverick but ailing neighbor's economic heartbeat ticking. This support is not, however, merely a handout based on loyalty to an old friend or ideological empathy; it is also a symbiotic and very beneficial relationship for the two P5 member states.
North Korea's most significant foreign currency earner is its illicit coal exports, banned since August 2017, which generate an estimated third of its exports by value. This commodity's appeal lies in the fact that it is not only cheap, but also very high quality and low sulfur, and its ports are relatively close by. Demand for this export surged when China decided to lower its pollution by limiting mining of its own low-grade, poor quality deposits, turning instead to North Korean coal. China refutes this fact, claiming to have banned all coal imports from North Korea from February 2017 onwards, but vessel tracking and satellite imagery show that it did not take long after sanctions were imposed for trade with its isolated neighbor to resume. In fact, coal export terminals and mining infrastructure have been expanded, and new ones have since been built. Satellite imagery shows a systematic and blatant disregard of the coal ban. According to a report from the UN Panel of Experts tasked with monitoring sanctions against North Korea, at least 127 illicit deliveries of coal were made in the first four months of 2019, totaling 930,000 metric tons. Both China and Russia have an exemption to export coal through the free trade zone in Rason, a port on the North Korean East coast.
Russia, in particular, benefits from this exemption by gaining access to an ice-free port in the winter. Russian Far East coal terminals have also been used to illicitly transship North Korean coal by disguising it as being of Russian origin. This operation involved North Korean vessels discharging the coal at a Russian port, where it was then loaded onto foreign-flagged vessels shortly afterwards for delivery to third countries. Chinese banks have been widely used to launder the proceeds via complicit front companies, who often also act as banks for third party payments to complicit facilitators in transactions for unrelated goods to obfuscate the money trail. In many cases, revenue from illicit exports is circulated outside North Korea using the ledger system to circumvent formal banking channels.
North Korean fishing grounds also offer a rich bounty to its neighbors, particularly since August 2017 when it was prohibited from exporting seafood. According to UN reports, North Korea has circumvented sanctions by transferring its fishing rights, so that Chinese fishermen "receive the permits upon arrival in the country's fishing zones." Reportedly, North Korean fish is "processed, packaged, and mostly sold in Chinese fish markets." Ironically, the Chinese fishing boats have pushed North Korean fishermen further east into Russian waters; these boats are fishing illegally and are reportedly disrupting the fishing activities of Russian companies, raising the threat of over-exploitation of Russian fishing stocks. As a consequence, Russian authorities have arrested many North Korean fishermen in Russian waters, and there have even been incidents of gunfire exchanged.
In addition to coal, China's construction boom needs vast supplies of sand, and over-exploitation of previous resources has made it much harder and more expensive to procure. Despite a UN ban on such exports since 2017, North Korea has stepped into the resource gap undeterred, helped no doubt by China's vast fleet of dredgers used to build the South China Sea islands. A recent report from the Center for Advanced Defense Studies covering dredging operations in North Korea 2019 shows satellite images where barges in convoys deliver vast amounts of sand to multiple Chinese ports.
Along with commodities, both China and Russia are heavily dependent on North Korean migrant workers, whose remittances serve as an important source of foreign currency for Pyongyang. The UN introduced a ban on North Korean overseas workers in 2017, with a deadline set for December 2019, for the repatriation all such workers. Despite this ban, in the Russian Far East, an estimated workforce of about 30,000 to 40,000 migrant workers find employment in the forestry, construction, agriculture, and restaurant industries. China employs an estimated 70,000 to 80,000 migrant workers, primarily in its northern provinces adjacent to North Korea. They typically work in factories, farms, the IT industry, and restaurants. With the expulsion of North Korean shipbuilding workers in Poland, it is likely that these highly skilled workers are also utilized to build warships in Dalian, China—a shipbuilding hub where indigenous aircraft carriers are being built. Reportedly, the UN deadline has been widely disregarded by both China and Russia.
On December 16, 2019, on the eve of Kim Jong Un's deadline for a "Christmas gift" to the United States, China and Russia called upon the UN Security Council to scrap sanctions measures on North Korean exports in a move with all the hallmarks of a tactic to legitimize extensive illicit trade. The measures of particular interest included sanctions on the key exports of coal, iron and iron ore, and seafood, all currently being illicitly exported from North Korea. At the same time, the two UN Security Council members sought to lift bans on infrastructure and construction-related items, including railway and tramway materials, iron or steel parts for roofs and windows, bulldozers, and vehicles under twenty tons—unsurprisingly, a long list of items likely to be sourced from China. The draft resolution also sought to overturn a ban on North Korean overseas workers and their repatriated earnings. These actions have the potential to support the ongoing expansion of North Korea's illicit export infrastructure and allow production facilities for North Korea's "operational" ballistic missile production to remain open.
With sanctions being undermined in such a deliberate, systematic manner, the flame of hope for denuclearization will grow ever dimmer. The rationale for the draft proposal is to both reward Kim Jong Un for progress toward denuclearization and to encourage the rogue regime to return to the Six-Party talks. Yet, the only concessions achieved thus far have been restraint regarding nuclear tests and missile launches—hardly real progress in terms of a reduction of the country's arsenal. North Korea still defiantly launches missiles as a reminder of its ambitions to be an accepted nuclear power. Removing the economic pressure points on North Korea would be like throwing out the high cards in a game of high stakes poker. The gains of the maximum pressure campaign are being eroded daily by North Korea's two neighbors and are often buried between the pages of trade necessity as China's economy slows. Meanwhile, other events, such as the Iran nuclear deal, the Syrian crisis, and the trade war, dominate the global stage. For North Korea, however, it's business as usual.
. . .
Neil Watts is a former member of the UN Security Council Panel of Experts (POE) for North Korea and Navy Captain. He investigated sanctions evasion, illicit shipments and networks, and boarded several North Korean vessels, including the Chong Chon Gang in Panama (2013). Neil also monitored the Sea Launched Ballistic Missile (SLBM) program, co-authored seven reports for the Security Council, and authored the Maritime Sanctions Handbook for the DPRK.