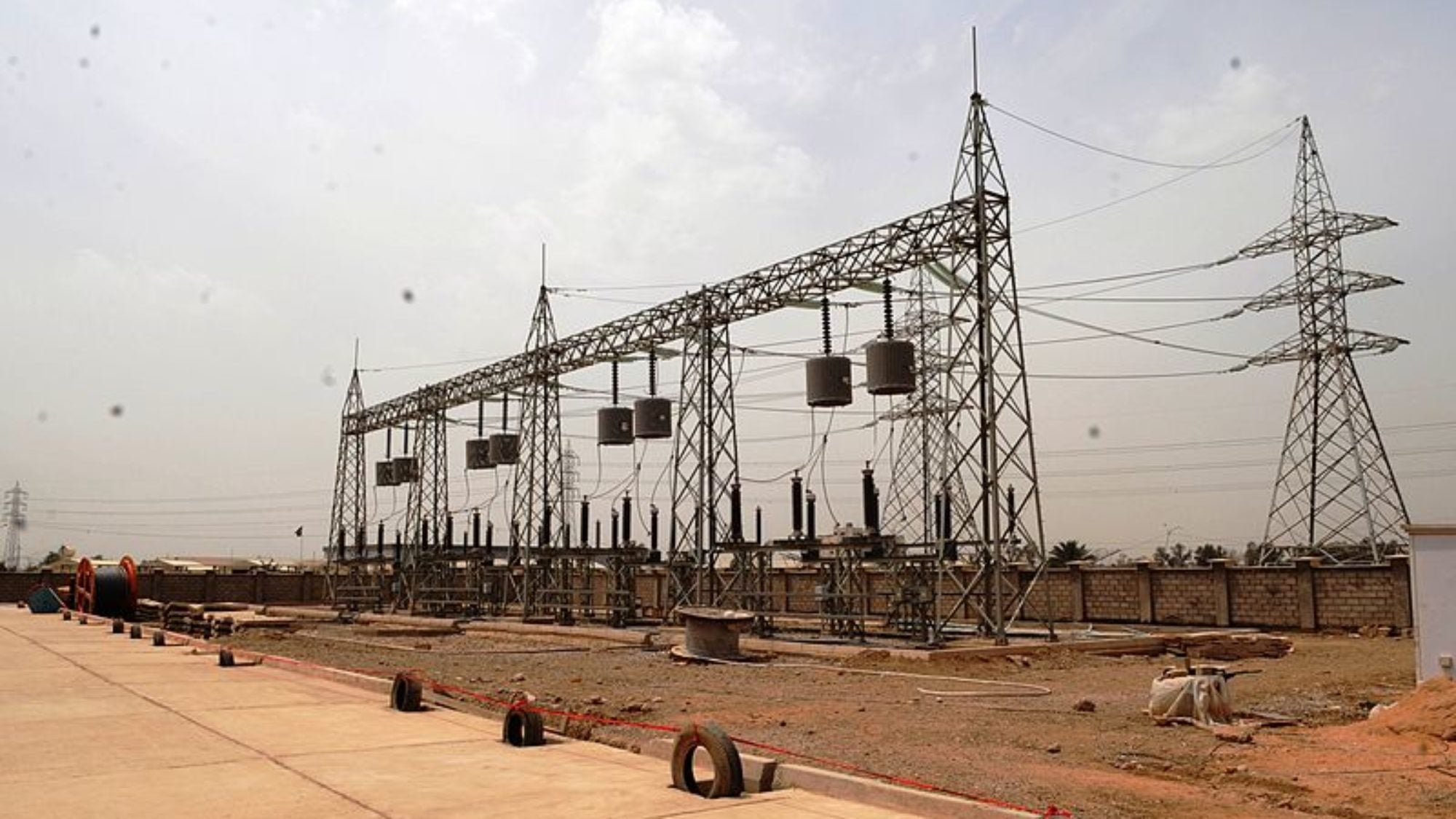 Category:

Business & Economics
Title:

Iraq's Power Sector: Problems and Prospects
Date Published:
January 13, 2020
Despite substantial efforts and investments in rebuilding Iraq's infrastructure since the overthrow of Saddam Hussein in 2003, the country is still struggling to deliver on public services. Years of destruction in conflict, as well as alleged mismanagement and neglect, have taken a heavy toll on the country's power infrastructure. Severe power cuts and rolling blackouts are endemic in Iraq today. Between 2014 and 2018, Islamic State terrorism inflicted billions of dollars in damage on the already dilapidated electricity infrastructure, causing a cumulative potential and actual loss of a whopping 7GW in generation and transmission capacities.
A Lightning Rod for Political Upheaval
To plug the gap in its power supply, Iraq has started to buy electricity and natural gas from neighboring Iran. However, this solution creates new problems instead. In the summer of 2018, the situation was exacerbated when a summer drought reduced hydropower production, and Iran withheld 1.4 gigawatts (GW) of electricity exports over non-payment of dues. As U.S. pressure mounts on Baghdad to wean itself off Iranian energy supplies, Iraqi officials are opening up to the possibility of electricity imports from Turkey, Jordan, and Kuwait, as well as solar power from Saudi Arabia.
Power shortages have inflamed public anger, sparking mass protests across southern Iraq, particularly in the Basra province. With high unemployment, perception of widespread corruption, and poor access to public services, the provision of electricity has become a lightning rod for people's discontent towards their country's inept governance.
Current Challenges
Despite changes in the electricity sector, access to a reliable and uninterrupted power supply has yet to be made available in Iraq. The Middle East Economic Survey, a weekly newsletter published by Middle East Economic and Petroleum Publications (Cyprus), estimates that Iraq's electricity generation topped 18GW in July 2019, up from the average generation of 14.5GW to 16GW in 2018, indicating that 25-30 percent more electricity is being generated daily. Improvements in generation and transmission are catching up with the 5.4 percent increase in demand from 24GW in 2018 to 25.3GW in 2019, so the gap between supply and demand might be gradually narrowing. While this is certainly welcome progress, Iraq still faces numerous issues related to its energy infrastructure.
Around 30-50 percent of electricity gets lost due to poor transmission and distribution (T&D) systems, according to the Iraq Energy Institute. The country's transmission network  is ramshackle and inadequate and needs urgent upgrade and expansion. One-fifth of the network was rendered inoperable in the war against ISIS. The transmission lines are thus incapable of delivering the increasing load being placed on the network. Electricity losses in the T&D systems in Iraq due to technical problems are about 40 percent— a vast majority of which is in the distribution networks—compared  to losses of about 22.5 percent which are considered inherent and normal to supply networks.
While the technical distribution losses can be mitigated through modifications and refurbishment in lines and cables for a given load, there is also a pressing need to plug the non-technical or commercial losses in the distribution network to curb the enormous losses in the electrical system as a whole.  Effective metering, checks on energy pilferage, robust meter billing and collection practices, and customer management procedures are vital to the optimal utilization of the available power resources of the country. Less than one-third of the total electricity generated is ultimately paid for by customers, and revenue losses associated with non-payment at the distribution level can be as high as 60 percent.
Blackouts and brownouts suffered by the Iraqi people also stem from irregular and insufficient fuel supply to the power plants. For want of gas processing facilities and pipelines, a considerable amount of associated gas is flared every year. Flaring is a process by which natural gas generated during oil extraction is burned off in a controlled manner.  If flared gas is captured and processed for use in the power plants, it would vastly improve Iraq's electricity generation capacity. The enormous opportunity cost of flaring is evident: Iraq flares about 16 billion cubic meters (bcm) of gas, but it could save $5.2 billion and make imports from Iran redundant if it reduces that amount. Iraq has set a target to stop flaring gas by 2022, at least from the southern oilfields, in line with the "Zero Routine Flaring by 2030" goals the World Bank introduced in 2017.
Beyond the Grid: Cooperation with Multinational Companies, Tariffs, and Renewables
According to the IEA, Iraq's electricity demand is set to double by 2030, and the gap between demand and supply will widen unless the government moves quickly and decisively to deal with these changes. The new Iraqi government enlisted Siemens in April 2019 as part of a $15 billion contract to execute a phased rehabilitation and reconstruction of the electricity infrastructure over four years. Under the "Roadmap for the Electrification of the New Iraq," Siemens and the government agreed to a three-phase overhaul plan that includes efforts to reduce energy losses, introduction of smart grids, strengthening of the transmission grid, rehabilitation of existing power plants, addition of new generation capacities, and connecting Iraq to the Arab Gulf region. Siemens has made some immediate improvements, but this "repowering project" is set to add some 11GW of electricity capacity to the grid, above and beyond the existing capacity of about 18GW[FL1] .
Besides Siemens, the Iraqi authorities have green-lighted several multinational companies to build gas capturing and processing infrastructure that will put more gas on the market. Shell-led Basra Gas Company (BGC), Houston-based Orion Gas, and China Petroleum Engineering & Construction Corporation (CPECC) have already made investments in these processes. Iraq is also aiming to finalize a $1 billion-plus deal with the United States' Bechtel and Honeywell and Turkey's Enka to build a massive gas processing plant near the copious Basra oil fields.
To improve the efficiency of electric power consumption, many suggest introducing progressive tariffs to encourage people to moderate their consumption. However, studies show that the price elasticity of demand is relatively low in post-conflict states as compared to other countries. This is primarily because electricity demand in such states is supply-constrained rather than demand-driven. To promote more efficient use of electricity, Iraq needs to increase power bill collection for network connections and reform grid and tariff regulations for neighborhood generators. Insufficient tariff collection creates a vicious cycle whereby lower revenues put downward pressure on investment in the sector, which in turn reduces available supply and revenues.
Iraq, blessed with abundant solar and wind resources, aims to enlarge the share for renewables to its installed power generation capacity. The country's Ministry of Electricity has launched a solar tender and invited smaller independent power producers (IPPs) to bid for 755MW of photovoltaic (PV) generation across seven projects. The solar farms, expected to begin commercial operations by year-end 2020, are Iraq's first moves to diversify the country's energy mix. Many in Iraq believe that renewable energy can make their country's growth more sustainable and lead to affordable energy supply in the future.
Moving Forward: Prospects for Reform
Reform of the country's power sector has been one of the toughest issues in Iraq. While the Iraqi authorities have brought in the private sector to boost generation capacity, attempts to privatize the state-owned enterprises have been stuck in limbo. The Iraqi people, as well as a section of lawmakers, are deeply suspicious of privatization, believing it would open the door for a complete takeover by the profit-driven private sector, hurting low-income consumers. However, some associated with industry in Iraq believe privatization could bring the much-needed foreign investment to the country.
The deep-rooted aversion of the public to free market economy was evident when at least five southern provinces, Dhi Qar, Muthanna, Wasit, Diwaniyah, and Najaf, rejected a federal plan in 2017 that favored privatization of the electricity sector. The issue of selling stakes in state-held industry reemerged in the aftermath of Iraq's May 2018 parliamentary election. Muqtada al-Sadr, leader of the victorious Sairoon Coalition, voiced his support for the privatization of Iraq's electricity supply system to ease the burden on the government. However, given people's strongly-held views on the matter, he qualified his position, stating any such measure should 'protect the people.' This show of support by a prominent leader will help frame governmental policy around this contentious national issue.
Baghdad is acutely aware that it requires assistance to rebuild the country's electric power infrastructure. Apart from the five IPPs, investment in Iraq's power sector today is mainly dependent on the national budget. More private sector investment in electricity generation, at the very least, would involve reducing the investors' risk perception through improvements in revenue collection and grid reliability. And, above all, substantial reforms to address underlying issues, such as Iraq's relations with Iran and the government's provision of public services, are necessary to alleviate unstable political and security situation in the country.
. . .
Sujata Ashwarya is an Associate Professor in the Centre for West Asian Studies at Jamia Millia Islamia (a public university) in New Delhi, India. Her research interests include the Israeli-Palestinian conflict, politics and foreign policy of Iran, the role of great powers in the region, India's relations with regional countries, democracy and civil society in the region, and encounters of Islam with modernity. She is a guest contributor to the Middle East Institute.