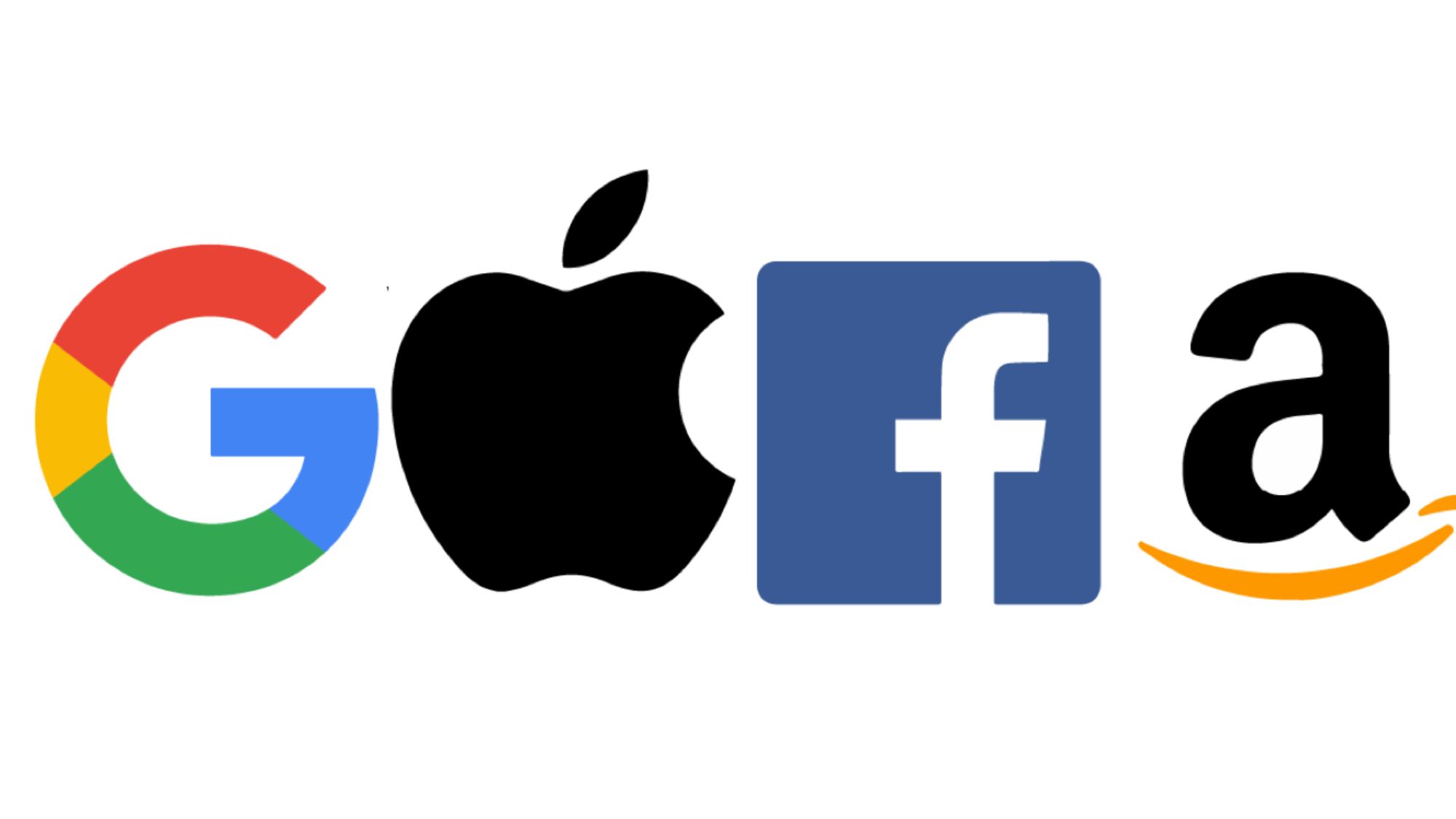 Category:

Business & Economics
Title:

Big Tech, Antitrust, and Breakup
Author:
Michael A. Carrier
Date Published:
January 14, 2020
Big Tech is in the news. At the center of our political and economic dialogue is the effect that Amazon, Apple, Facebook, and Google have on our lives and what, if anything, governments should do about it. In this article, I explain how Big Tech has come under scrutiny, the antitrust implications of the industry's behavior, and the potential remedy of breaking up the companies.
Big Tech Scrutiny
Amazon, Apple, Facebook, and Google play outsized roles in our lives. We rely on them for shopping, research, entertainment, and information. But these companies also present concerns based on their size and control over our privacy and data.
Consequently, many government actors have begun to investigate the industry. In July 2019, the U.S. Department of Justice (DOJ) Antitrust Division started reviewing how Big Tech gained market power and whether it had reduced competition. The DOJ and Federal Trade Commission (FTC) have divided authority for investigating the four companies, with the DOJ looking into Apple and Google while the FTC focuses on Facebook and Amazon. In addition, Congress is investigating these companies, with the House Antitrust Subcommittee of the House Judiciary Committee looking into "abusive conduct by platform gatekeepers," seeking communications relevant to the companies' intent.
The individual companies facing the highest likelihood of challenge are Facebook and Google. The FTC is investigating Facebook, with the DOJ revealing that it also is scrutinizing the company. In addition, attorneys general from 47 states and U.S. territories, led by New York, are looking at whether Facebook "put consumer data at risk, reduced the quality of consumers' choices, and increased the price of advertising." The DOJ also is investigating Google for its digital advertising and search operations, and has asked for information about previous antitrust investigations. In addition, 50 state attorney generals, led by Texas, have been looking at digital advertising markets, exploring whether Google is targeting ads to users based on information it collects. The states are now preparing to investigate Google's search and Android businesses.
Antitrust
Does Big Tech behavior violate antitrust law? The answer may depend on where the case is brought. The United States and Europe, for example, apply different standards. The focus in the U.S. is consumer welfare. If a company acts in a way that hurts rivals but helps consumers, the two jurisdictions could reach different results. For example, after a 21-month investigation in 2011 and 2012, the FTC decided not to sue Google for conduct related to its search results. In contrast, in the past several years, the European Commission (EC) levied three fines against Google:
1) $2.7 billion for abusing its dominance as a search engine by favoring its own shopping comparison service;
2) $5 billion for violations related to its Android operating system, requiring smartphone makers to pre-install Google apps and paying them to exclusively pre-install Google search; and
3) $1.7 billion for violations in the online advertising market, as third-party websites using Google's search bar were required to display ads from Google's own advertising services.
These differences pose challenges for businesses that must navigate different standards around the world. Another challenge comes from the role that political pressure plays in government enforcement decisions. For example, under former European Commissioner for Competition Joaquin Almunia, the EC considered settling with Google three times before restarting the investigations in response to complaints from rivals. And in the U.S., the question of political influence has been intertwined with the Big Tech antitrust investigations.
Given the raging attention in the U.S. on these issues, elaboration of the relevant law might be useful. In contrast to the emphasis in Europe on a company's abuse of dominance, the U.S. applies a more deferential framework based on monopolization, found in Section 2 of the Sherman Act. The offense requires monopoly power and exclusionary conduct.
First, a plaintiff must show monopoly power, typically at least 70 percent of the market, frequently buttressed by entry barriers. Second is exclusionary conduct. There isn't a simple definition of this phrase. The case often cited on this issue is United States v. Grinnell, in which the Supreme Court distinguished between the "willful acquisition or maintenance of [monopoly] power" and the "growth or development as a consequence of a superior product, business acumen, or historic accident." Also relevant is Section 7 of the Clayton Act, which prohibits mergers whose effect is "substantially to lessen competition."
The open-ended nature of the antitrust statutes has led to courts applying different standards, ranging from a permissive treatment during the Great Depression, to an aggressive approach in the mid 20th century, to a more deferential, economics-based approach in the late 20th century, and finally (as intimated by the Big Tech investigations discussed above) to a potentially more robust approach today.
The most debated question posed by Big Tech is whether there is exclusionary conduct. One approach is to consider whether the company takes an action whose only purpose is to hurt rivals. Documents leaked from a lawsuit involving Facebook offer a potential example of such behavior, providing evidence that "Facebook wielded its control over user data to hobble rivals like YouTube, Twitter, and Amazon . . . while framing its actions as necessary to protect user privacy." Facebook also touted "a boon for user privacy" even as it "quietly planned a data-policy 'switcharoo,' . . . cutting off access to user data for app developers . . . to squash potential rivals." On the other hand, if a company has a legitimate reason for its behavior, such as improving its product, it tends not to be treated as monopolization.
One type of conduct that U.S. courts have not yet explored involves whether a company is required to share data with its rivals. The most direct application of this concept appears in a case that the German competition authority brought against Facebook for combining user data with data generated by affiliated business units and third-party websites. Consumers that "visited websites with embedded [application programming interfaces] APIs" had "their data . . . transmitted to Facebook" even if they didn't "press[] a like or share button," with this data used to target advertisers. This ruling, however, was put on hold as the court found that consumers were not harmed (since they had been informed about data use practices in a terms-of-service agreement) and there was no showing that Facebook's rivals' ability to compete was reduced.
In a recent speech, DOJ Antitrust head Makan Delrahim noted that "[t]he aggregation of large quantities of data can . . . create avenues for abuse," which is "especially true when the consumer data . . . is quite personal and unique." And he explained that the DOJ "is especially vigilant about the potential for anticompetitive effects when a company cuts off a profitable relationship supplying business partners with key data, code, or other technological inputs in ways that are contrary to the company's economic interests." A lawsuit challenging this type of conduct would have a significant effect on Big Tech and reduce the trans-Atlantic divide between the U.S. and Europe. And the effect on the investigated company from years of public scrutiny could be significant, as Microsoft found out when the Department of Justice sued it in the late 1990s for conduct related to its Internet Explorer browser and Windows operating system.
Breakup
If a Big Tech company is found to have violated the antitrust laws, the next question involves the potential remedies. One such remedy, breaking up the company, has received the lion's share of attention. Most notably, Senator (and presidential candidate) Elizabeth Warren has called for these companies to be broken up, as this would "restore the balance of power in our democracy, . . . promote competition, . . . and ensure that the next generation of technology innovation is as vibrant as the last." She proposes to do this by requiring large tech platforms like Amazon Marketplace, Google's ad exchange, and Google Search "to be designated as 'Platform Utilities' and broken apart from any participant on the platform."
These are ambitious proposals. But antitrust law considers company breakups only if lesser remedies would not be effective. Before we go down that road, we should consider—as leading antitrust scholar Herbert Hovenkamp explains—the proposals' "unintended results" as well as the companies' low prices and "high consumer satisfaction ratings." In addition, it is worth bearing in mind, as pointed out by American Antitrust Institute President Diana Moss, how breakup proposals pose "potential conflicts" with antitrust principles, which (1) do not focus on size thresholds, (2) distinguish between the legal and illegal exercise of market power, (3) require a theory of competitive harm, and (4) rarely break up companies.
Conclusion
Big Tech has introduced countless benefits for consumers. But it also presents potential concerns. Do those concerns rise to the level of an antitrust violation? And if so, what should be done? In the years ahead, the relationship between governments and powerful companies will be put to the test as crucial decisions are made that affect how technology (and society) develop.
. . .
Michael A. Carrier is a Distinguished Professor at Rutgers Law School.