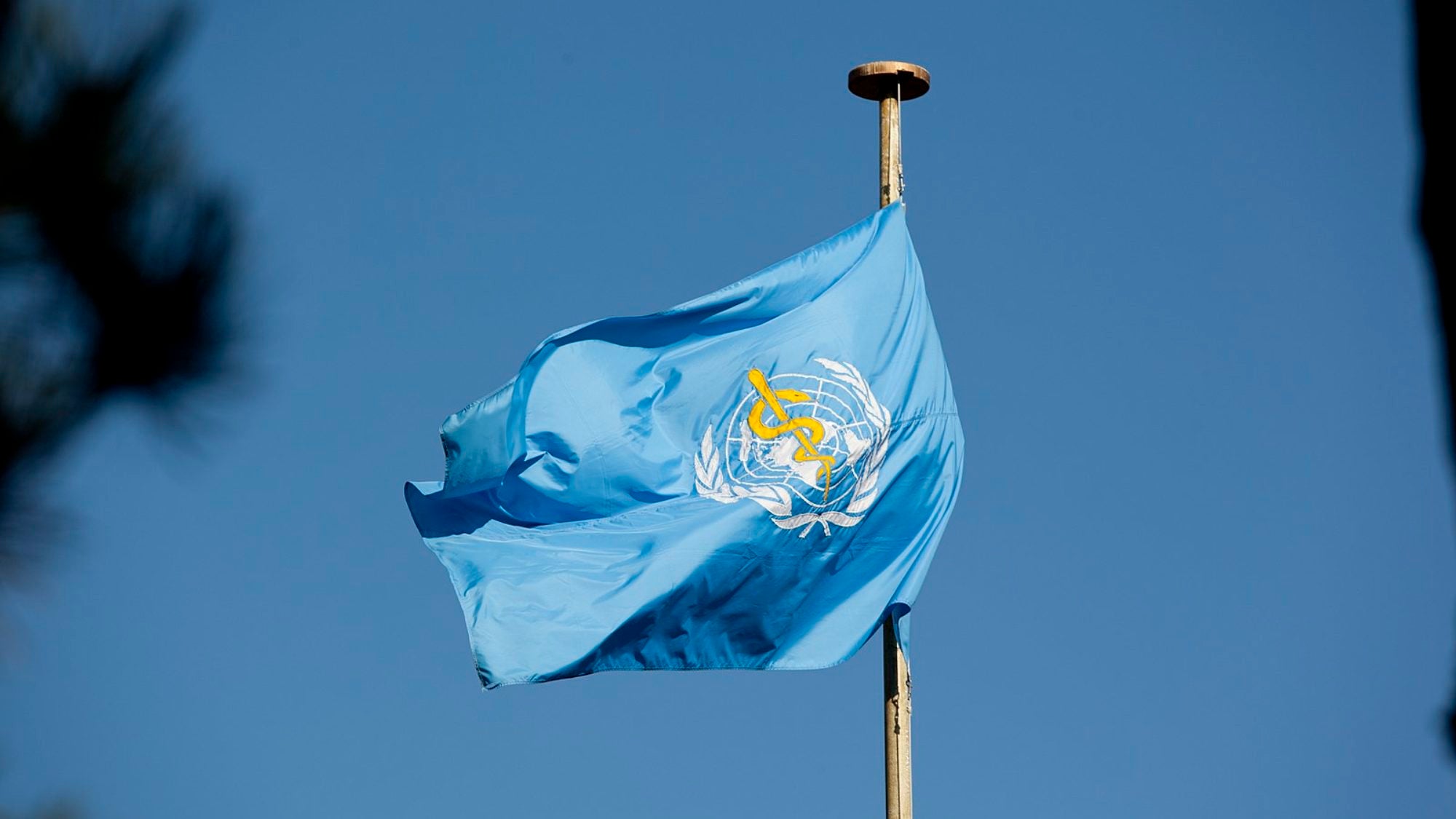 Category:

Global Governance
Title:

Epidemics and Pandemics as Transnational Issues: The Challenge of the Novel Coronavirus
Author:
Robert Kim-Farley and Lauren Dunning
Date Published:
March 23, 2020
"The microbe that felled one child in a distant continent yesterday can reach yours today and seed a global pandemic tomorrow. How can we procrastinate any further, or have any reservations, about a common cause – one that responds to every outbreak of disease anywhere as a challenge to all of us." – Nobel Laureate Joshua Lederberg
The first recorded pandemic occurred during the Peloponnesian War in 430 B.C. Suspected to be due to typhoid fever, the pandemic contributed to the Spartan victory over the Athenians. Since then, infectious diseases have had a significant impact on the course of human history.
The explosive outbreak of the new novel coronavirus, COVID-19, was first identified in Wuhan, the capital city of Hubei province in the People's Republic of China. The outbreak is again challenging the global community, its governance structures, and its mechanisms for international collaboration. Many key data points critical to fully characterizing the disease epidemiology of COVID-19—including transmissibility, potential for asymptomatic spread, and risk factors for severe illness or death—are still emerging; as a result, a collective global response under strong World Health Organization (WHO) leadership, followed by  subsequent nation-level implementation, is vital to ensuring the good of the many is not sacrificed for the good of the few.
COVID-19 is in the same family as the coronavirus of Severe Acute Respiratory Syndrome (SARS), the spread of which in 2002-2003 caused the first pandemic of the twenty-first century. It prompted the creation of an ad-hoc Emergency Committee (EC) composed of international experts convened under the International Health Regulations (IHR) that inform the World Health Organization (WHO) Director-General. The IHR, which were last revised in 2005 following the SARS outbreak and subsequent calls for reform, obligate 196 state parties, including all WHO member states, to broadly work together to enhance global health security.
On January 30, 2020, on the advice of the EC, the WHO Director-General declared the outbreak of COVID-19 to be a Public Health Emergency of International Concern (PHEIC), which is "an extraordinary event which is determined to constitute a public health risk to other States through the international spread of disease and to potentially require a coordinated international response" for a situation that is "serious, sudden, unusual or unexpected; carries implications for public health beyond the affected State's national border; and may require immediate international action." This is the sixth such declaration that has been made in response to an emerging threat since the SARS pandemic.
The Constitution of the WHO, adopted by the International Health Conference held in New York in 1946 and which entered into force on April 7, 1948, specifically notes the responsibility of the WHO "to act as the directing and coordinating authority on international health work" and  "stimulate and advance work to eradicate epidemic, endemic and other diseases."
Under these constitutional functions, and in the context of the declared COVID-19 PHEIC, the EC, inter alia, advised WHO to map out a global response to containment, to broadly support outbreak response (particularly in vulnerable countries), and to promote development of and access to relevant countermeasures such as a vaccines, diagnostic tests, and therapeutic interventions. The EC further advised the WHO to "continue to provide all necessary technical and operational support to respond to this outbreak…to implement a comprehensive risk communication strategy, and to allow for the advancement of research and scientific developments in relation to this novel coronavirus."
In accordance with the collective responsibility for global and public health embodied in the WHO's response to COVID-19, the EC also advised individual member states of the to take individual responsibility to "be prepared for containment, including active surveillance, early detection, isolation and case management, contact tracing and prevention of onward spread of infection." The EC further reminded countries that, under the IHR, member states are legally obligated to share information with the WHO and to develop their core capacities to be able to detect, assess, report, and respond to potential PHEICs.
Individual countries, especially those in the developed world, have an important role to play through their bilateral and multilateral assistance programs. An example of one such program is the United States' Centers for Disease Control and Prevention (CDC), which provides material and technical support to countries in need. In terms of American domestic response, a Public Health Emergency was declared on January 31, 2020, which gave domestic state, tribal, and local health departments the opportunity to request to reassign personnel funded by Public Health Service Act programs to respond to COVID-19.
Public health legal scholars analyzing the early response to COVID-19 have questioned, from a constitutional perspective, the enactment of broader restraints on civil liberties that departed from the WHO recommendations regarding travel restrictions made under the PHEIC declaration. Further, given the potential detrimental impacts of siloed and individual efforts to respond to COVID-19, experts are calling for states to abide by their IHR duties to only implement health measures that are grounded in scientific principles and evidence, as well as WHO advisement.
While the framework to address COVID-19 through multilateral and individual responses is strong, the capacity of all member states to effectively respond is still developing. The IHR identifies thirteen core capacities necessary for public health emergency response. Self-assessments by state parties submitted to WHO in 2018 reveal uneven implementation both regionally and across the core capacities, with overall averages ranging from 49 percent to 71 percent compliance. WHO provides technical assistance to state parties, but more must be done if the next pandemic is to be prevented. Reforms to IHR implementation and compliance were recommended in the wake of the 2014 Ebola outbreak that exposed deep gaps in response capacity, including the need for clearer metrics and rigorous external assessment. However, major updates have yet to be undertaken.
Measuring progress on responding and controlling COVID-19, as well as future epidemics and pandemics, will not be achieved merely by extrapolating current trends. The future of our health depends more upon the degree to which we, as a global society, mature to the next stage of our collective existence—that of unity and interdependence.
Wars, civil disturbances, and subsequent displacement of peoples threaten improvements in global health and the fight against pandemics. Each community is analogous to a part of our own bodies. The brain cannot ignore a festering wound in a limb and simply dismiss its effects on the body. Instead, we need to understand that such a wound can ultimately seed an infection that can kill us—brain and all. Following each recent outbreak of emerging infectious disease, from SARS to Ebola Virus Disease, experts have proposed frameworks and enhancements to existing global governance structures to more effectively acknowledge this interconnectedness. Major binding changes are still forthcoming, even with the existence of strong, feasible tools such as the Framework Convention on Global Health, a treaty that would advance global health equity.
The United States, as a member of the global community, must show concern and act when there are outbreaks, epidemics, and pandemics affecting peoples of other countries—just as we would if they were members of our own family. We must visualize and recognize that we are all fellow world citizens, striving to build a healthier United States and a healthier world, and lead not only by responding to outbreaks domestically, but also by supporting major international efforts to usher in a new era of collective response.
. . .
Dr. Robert J. Kim-Farley serves as professor-in-residence of epidemiology and community health sciences at the UCLA Fielding School of Public Health. His previous roles include director of the Division of Communicable Disease Control and Prevention at the Los Angeles County Department of Public Health, and service with the U.S. Centers for Disease Control and Prevention, and the World Health Organization in Indonesia, India, and Switzerland. Kim-Farley addresses public health preparedness for, and response to, deliberate use of biological agents, and reduction and eradication of communicable diseases.
Lauren Dunning is a Director at the Milken Institute Center for the Future of Aging, where she develops strategic partnerships and initiatives that advance healthy, productive, and purposeful aging. Before joining the Milken Institute, Lauren served in policy leadership roles at the Los Angeles County Department of Public Health, where she was most recently the Director of Government Affairs.