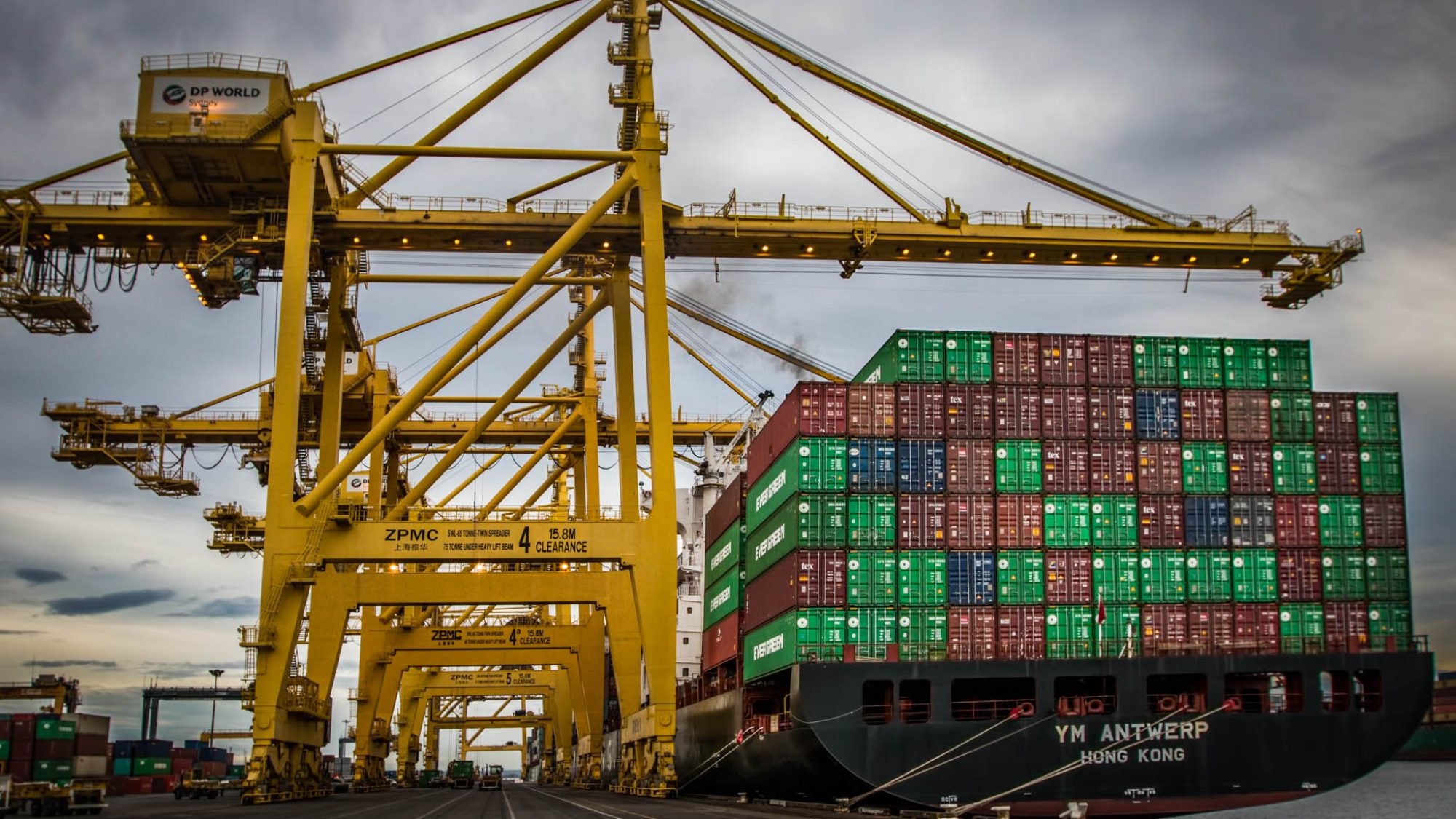 Category:

Conflict & Security
Title:

Saudi-Iran Deal: A Test Case of China's Role as an International Mediator
Date Published:
June 23, 2023
The United States has long maintained its political power and influence in the Middle East; however, the increasing Chinese foothold in the region is changing this matrix. The clash of their interests, influence, and—more certainly—quests to play a more influential role in the region in terms of diplomacy and economic security is changing the geopolitics of the Middle East. In this regard, the Saudi-Iran deal brokered by China—an equivalent to the US-led Abraham Accords to strengthen peace in the Middle East—is yet another manifestation of the great power rivalry between Beijing and Washington. Interestingly, the global rift between Washington and Beijing is widening, but the tensions between the 'rivals' in the region are de-escalating. From Israel and the Arab States under the Abraham Accords, to now, with the peace agreement between Saudi Arabia and Iran, it is increasingly imperative to assess China's growing influence in the Middle East in contrast to US's long-held dominance in the region.
China's Saudi-Iran Deal
On March 10, Saudi Arabia and Iran announced the normalization of ties brokered by the People's Republic of China (PRC), with a joint trilateral statement citing that an agreement has been reached between the Kingdom of Saudi Arabia and the Islamic Republic of Iran. The statement reflects intentions "to resume diplomatic relations between them and re-open their embassies and missions within a period not exceeding two months", as well as respect "the sovereignty of states and the non-interference in internal affairs of states." In addition, the two sides also agreed to implement two bilateral agreements, the General Agreement for Cooperation in the Fields of Economy, Trade, Investment, Technology, Science, Culture, Sports, and Youth, and the Security Cooperation Agreement, which were signed in 1998 and 2001, respectively. However, neither agreement had been implemented, as Riyadh and Tehran froze ties in 2016 after finding themselves on opposite sides of the conflicts in Yemen and Syria.
After seven years of tensions between the two Gulf countries, Saudi Arabia and Iran resumed diplomatic relations after negotiations in the good offices of Beijing from March 6-10. This diplomatic breakthrough by Beijing marked the latest effort to normalize relations between Saudi Arabia and Iran. As the statement acknowledged, Iraq and Oman hosted several rounds of dialogues between Riyadh and Tehran during 2021 and 2022, which facilitated the resumption of diplomatic relations between Saudi-Arabia and Iran.
Against the backdrop of this previous series of negotiations, the query that demands significant attention is the following: Why did China decide to become the mediator? For so long the PRC maintained a non-interventionist approach in its foreign policy, adopting neutrality over the internal matters of other countries. In this regard, the Saudi-Iran deal sets a new precedent in Chinese foreign policy with Beijing taking on the mantle of an 'international mediator.' This shift in Beijing's policy also comes at a time when the international community is seeking a solution to the Russia-Ukraine War. Hence, it is of interest to ask: Will the Saudi-Iran rapprochement pave the way for Beijing to mediate between Russia and Ukraine? Or, does this rapprochement signal Beijing's greater desire to act as an international mediator on other issues?
China's Mediation- Not a Coincidence
In the case of the Saudi-Iran deal, China's mediatory role can be understood in context of two key incidents: The first is Chinese President Xi Jinping's visit to Saudi Arabia in December 2022 for a series of summits. During the visit, the two sides reaffirmed in the joint statement that they would firmly support each other's core interests, support each other in safeguarding national sovereignty and territorial integrity, and jointly defend the principle of non-interference in other countries' internal matters. Moreover, at the First China-Gulf Cooperation Council (GCC) Summit on December 9, Xi, in his keynote speech, posited that: "China and the GCC should be partners for greater solidarity, further consolidate political mutual trust…, firmly support each other's core interests, This indicates Xi's intentions to paint China as a defender of territorial sovereignty and a beacon against interventionism in cooperation with GCC members.
The second incident, which followed Xi's Riyadh visit, is Iranian President Ebrahim Raisi's visit to Beijing in February 2023—the first state visit by an Iranian leader to Beijing in over 20 years. In his talks with Raisi, Xi extended China's support to Iran, promising to safeguard its sovereignty, independence, territorial integrity and national dignity and oppose external forces from interfering in Iran's internal affairs and undermining its security and stability.  Present in both of Xi's interactions was the emphasis on "internal matters"—a cue to resolve their internal tensions without any external interference. In hindsight, three key aspects in the Xi-Raisi talks foreshadowed the core principles of the Saudi-Iran deal: Iran's willingness to actively improve relations with its neighboring countries, China's support to the Middle East in resolving conflicts through dialogue and consultation to achieve peaceful neighborly relations, and China's interest in playing a constructive role in promoting regional stability.
The timing of the landmark agreement is crucial. The Saudi-Iran deal also coincides with Xi's third term presidency, both symbolically and significantly reaffirming Xi's supreme leadership. Moreover, Beijing's bid for the position of 'international mediator' in the Middle East can be situated in the larger geopolitical dynamics of the Russia-Ukraine War and pitching China as an alternative to the US-led political and security order. For instance, in contrast to every other nation, the PRC issued a position paper on February 24 advocating for the "Political Settlement of the Ukraine Crisis" and arguing that "dialogue and negotiation are the only viable solution to the Ukraine crisis." In vouching for its role as a 'constructive actor,' China has been positioning itself as an alternative to the United States. For example, Beijing has denounced the US as the main culprit in the Russia-Ukraine war, whose actions of "pouring oil on the flame" are "irresponsible and immoral", as well as officially issued a first-of-its-kind position paper on "US Hegemony and its Perils," positing that the US "has acted more boldly to interfere in the internal affairs of other countries". Interestingly, while Beijing calls Washington's mediation as 'interference', however, it defends its own role as that of 'non-interference' under the pretext of 'providing good offices'.
Additionally, the Saudi-Iran deal can be seen in the framework of Xi's Global Security Initiative (GSI) that seeks to provide an alternative global security order based on China's solutions to global security challenges. On February 21, China released the Global Security Initiate Concept Paper positing Beijing's commitment to "bringing about security through political dialogue and peaceful negotiation." This paper demonstrates that the deal, as Chinese scholar Wu Bingbing argues, is "based on the Chinese perception of global security." In light of this, China's 'mediation' in the Middle East can be seen as a new manifestation of Beijing's great power rivalry with Washington. Specifically, China's mediation of the Saudi-Iran deal can be read as an attempt to achieve parity with the US-facilitated Abraham Accords that normalized diplomatic relations between Israel, the United Arab Emirates (UAE), Bahrain, Sudan, and Morocco; and the 1978 US-mediated Camp David Accords between Egypt and Israel.
As some Chinese experts on the Middle East posit, the agreement demonstrates China's role as a promoter of security and stability in the Middle East, a partner of development and prosperity, and a promoter of unity and self-improvement. Essentially, it demonstrates China's responsibility as a powerful country. Meanwhile, American expert Stephen Walt has called the deal a "wake-up call for America" as it highlights China's attempts to present itself as a force for peace in the world, a mantle that the US has largely abandoned in recent years.
China's Interests in the Gulf
Nevertheless, China's interest in brokering peace between Riyadh and Tehran is not altruistic in any sense. Rather, it is more crafted by design, as peace in the Middle East is vital to China's expanding strategic interests in the Gulf. In particular, the Gulf plays an outsized role in two of China's key interests: its economic and energy needs.
First, China's economic interests in the Gulf are significant. China, the Arab countries' main bilateral trade partner, had trade figures amounting to US$330 billion in 2021, US$200 billion of which amounted to China's trade with Saudi Arabia and the UAE alone. Beijing's investments and construction projects accounted for US$43.47 billion in Saudi Arabia, US$36.16 billion in the UAE, US$30.05 billion in Iraq, US$11.75 billion in Kuwait, US$7.8 billion in Qatar, US$6.62 billion in Oman, and US$1.42 billion in Bahrain between 2005 and 2021. The Gulf is also geopolitically significant to China's Belt and Road Initiative,  a China-led infrastructure project that aims to stretch around the globe. Some of the mega projects under BRI in the Gulf include the Saudi Arabia Neom City, King Abdulaziz International Airport, Dubai Al-Maktoum Airport phase 2, Qatar Integrated Rail Project, among others.
Second, the Gulf is linked to securing China's energy needs—as there is a current overdependence on Middle Eastern oil— and Chinese companies are already involved in joint ventures with companies in the Middle East. In 2017, China surpassed the United States to become the world's largest crude oil importer,  importing 8.4 million barrels per day (bpd). In 2022, Saudi Arabia was China's top supplier of oil, amounting to 1.75 million bpd, while Iran, despite the US sanctions, remains to be the third largest exporter of oil to China, after Saudi Arabia and Russia. Moreover, in August 2022, Aramco, Saudi Arabia's national oil company, signed a memorandum of understanding with its Chinese counterpart, Sinopec, covering multiple areas of potential collaboration between the parties in Saudi Arabia. The other joint ventures between the two companies include Fujian Refining and Petrochemical Company (FREP) and Sinopec Senmei Petroleum Company (SSPC) in China, and Yanbu Aramco Sinopec Refining Company (YASREF) in Saudi Arabia. Overall, in its current form, the Saudi-Iran agreement does prove to be a diplomatic success for the PRC, but it is also a tricky case. This deal is a test of China's role as an 'international mediator,' but there is no certainty as to how long Riyadh and Tehran will be able to sustain the manufactured peace. This also poses a challenge for China regarding maintaining an equidistance and balancing between Saudi Arabia and Iran. Against all odds, however, there is no doubt that China has a strategic game plan with a commitment to play a bigger role in Middle East politics—setting an alternative to the US under China's GSI.
US's 'Long-held' Influence versus China's 'new found' Clout in the Middle East
The fact remains that the US-China great power rivalry is playing out in the Middle East. US's role and dominance in the Middle East have been primarily guided by the objectives of the following: ensuring Israel's survival and security, counterterrorism, preventing the spread of nuclear weapons, projecting power through military and naval bases, arms sales to partners like Saudi Arabia, Jordan, and others. China's growing clout poses a challenge to America's long-held political and diplomatic influence in the region. In this regard, while no clear projections can be made on what lies next in China's Gulf policy, it is certain that US cannot afford to lose its role and space in the Middle East to China. The wisdom for Washington lies in recalibrating its ties with its close ally Saudi Arabia in particular, and other GCC countries at large. To prevent all roads in Middle East from leading to Beijing, Washington needs to revamp its role in the region, both as a balancer as well as a security provider. Hence, for the US, the key recommendations of action include proactive diplomacy, economic engagement, and a greater role in resolution of conflicts in the Middle East through US allies and partners. In all likelihood, China expanding its foothold in the Middle East will increasingly challenge the United States' supremacy and ability to play a bigger role in the stability and political dynamics of the region, as testified by the Saudi-Iran deal.
. . .
Dr. Amrita Jash is an Assistant Professor at the Department of Geopolitics and International Relations, Manipal Academy of Higher Education (Institution of Eminence), India. She holds a PhD in Chinese Studies from Jawaharlal Nehru University. She was a Pavate Fellow at the University of Cambridge. Dr. Jash has authored The Concept of Active Defence in China's Military Strategy (Pentagon Press, 2021). Her research interests are: China's foreign policy, Chinese military, security and strategic issues in China-India and China-Japan relations as well as the Indo-Pacific. She can be reached at: @amritajash on Twitter.
Image Credit: Paul Carmona, NSW Ports Authority