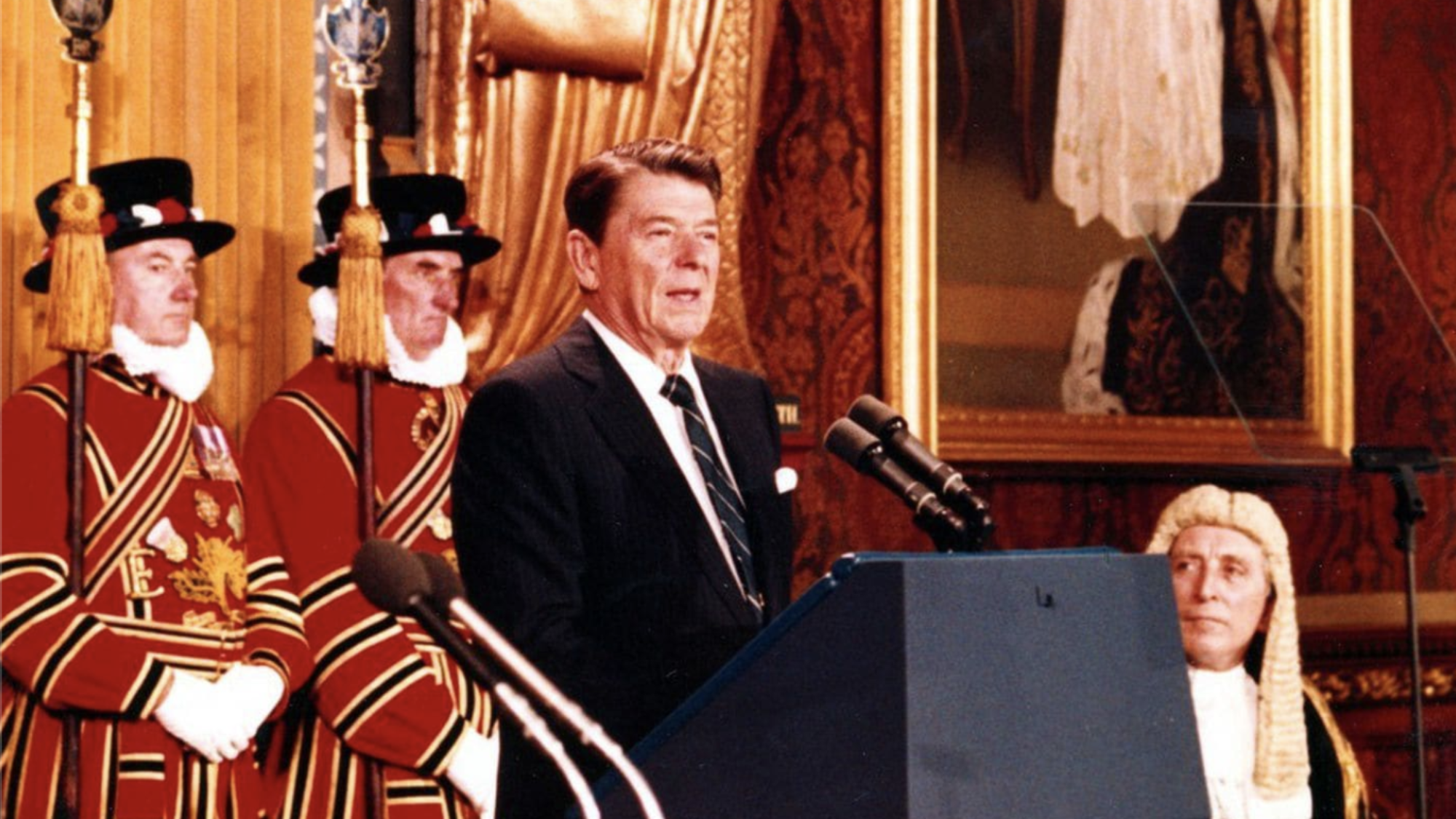 Category:

Human Rights & Development
Title:

Development Cooperation: Threatened but Supported by a Durable Consensus
Date Published:
December 10, 2019
Defending the foreign assistance program of the United States has always been a political challenge. There are multiple audiences whose interests must be taken into account: the Congress and taxpayers; development sector leaders, who advocate for their particular piece of the pie; diplomats pursuing shorter-term objectives; development professionals, who often resent the politicization of their work; and the partner governments and societies who are supposed to benefit.
In contemporary times, we have seen aid weaponized by a transactional administration that views aid as a gift to be withheld in exchange for unrelated concessions. The alleged "quid pro quo"—holding up aid in exchange for political favors—in Ukraine has even become the subject of an impeachment process.
Ironically, a strong bipartisan consensus in favor of development has continued in Congress despite the antipathy coming from the presidency. There is broad support for the notion that "soft power" investments are expressions of American values and leadership that also contribute to U.S. interests. The prevailing bipartisan consensus is that aid is a vital tool in helping nations combat internal disruptions and transnational threats like infectious disease, climate change, immigration, and even terrorism.
The creation of this consensus in support of development cooperation did not come easily. During my tenure at USAID in the early days after the collapse of the Soviet Union, there was pressure to find a "peace dividend." The "soft power" side of national security fell victim to low budget levels; some in Congress wanted to eliminate long-term development aid altogether, or to merge the implementing agency into the State Department, where resources presumably would be used for shorter-term policy objectives.
The comeback of long-term development aid was at least partly related to the bipartisan desire to promote American values in the post-Cold War world. Presidents Carter and Reagan created signature initiatives—the former emphasized human rights, and the latter focused on democracy promotion. While human rights and democracy advocates had different political profiles, they both reflected the importance of embracing fundamental American values as part of foreign policy. Though they represented two sides of the same coin, it was not a given that the development community, primarily focused on social services and economic institutions and processes at the time, would embrace these two distinct, values-based—albeit political—initiatives as integral to its mission.
When I became Administrator of USAID in 1993, the Agency's mission was "economic development." This encompassed initiatives that contributed to workforce development (like improving and increasing access to education and healthcare), enhancing agricultural capabilities, addressing environmental concerns, and providing technical assistance in macro and micro-economic policy implementation. The overall emphasis was placed on achieving sustained poverty alleviation and economic growth. The debate among professionals was over whether growth alone was adequate to reduce poverty and overcome inequality.
What was missing in this largely economic debate was respect and appreciation for the institutions of governance that would give voice to the less fortunate. The World Bank had begun to examine the issue of "accountable government," or how civil society can influence and legitimize governance. However, the professional development community was still reluctant to embrace the politically sensitive notion that governments should respect human rights and create more democratic institutions. These objectives were essential in reducing inequality, empowering women and the disenfranchised, and thus further sustaining economic growth, but they were also seen as risky.
How, then, did President Carter's human rights emphasis eventually come to coalesce politically with Reagan's pro-democracy advocacy? In an historic 1982 speech, Reagan advanced the notion that mature democracies should help more fragile ones. House Democrats Dante Fascell and Donald Fraser, longtime advocates of human rights, saw an opportunity to implement this call to action. They introduced legislation creating the National Endowment for Democracy (NED).
This legislation offered bipartisan support to include democratic development as an integral part of the foreign aid agenda. There was still reluctance among career professionals to enter into a field they considered inherently political, but that began to change during the Clinton administration, during which an Office of Democracy Development was created in USAID's Global Bureau, and when USAID created a new personnel line of democracy officers. USAID also introduced a new Office of Transitions Initiatives that would assist countries transitioning from conflict or authoritarian conditions to more democratic societies.
The OECD Development Assistance Committee (DAC) report published in 1996 enhanced support for democratic development by establishing eight goals for development and endorsing "qualitative factors" for achieving these goals, including "capacity development for effective, democratic and accountable governance, the protection of human rights and respect for the rule of law." In 2001, the United Nations adopted the goals of the DAC report as the Millennium Development Goals, representing an international consensus.
The DAC report included a prophetic reference to population and migration: "Population growth in the developing countries will account for virtually all the increase in the world's population, from 5 billion in 1990 to 7.5 billion in 2015. This increase is roughly equal to the total size of the world's population in 1950." In 1996, the impact this increase, and its attendant migratory flows, would have on politics in the West was unimaginable.
Populist political messages have targeted the immigration issue. The nationalist message argues against foreign expenditures and in favor of building walls. While Congress has stepped in to prevent a wholesale reduction of American aid, the Trump administration is no fan of the program, a fact which negatively impacts the entire donor community. As Official Development Assistance falls (2.7 percent from 2017 to 2018), developing countries are suffering from reduced assistance at a time when they are also expected to create the conditions that will keep their citizens from emigrating.
While the current political environment is far from positive for development cooperation, the American bipartisan consensus in support of a values-based program is holding. Congress has refused to support deep 30 percent cuts in the past 2 fiscal years, and recently the Senate approved a doubling of the budget for the NED. The president has also signed a short-term continuing resolution which includes the additional funding, but the issue could be reopened early in 2020.
While it is unclear whether the doubling of the NED budget will be sustained, Congress seems intent on maintaining a higher level of aid funding than the current Administration wants. Each year, recommendations for 30 percent cuts in the 150 account have been rejected by both Houses. Likewise, USAID and the Department of State's Democracy, Human Rights, and Labor Bureau (DRL) continue to advance the democratic governance and human rights agendas.
The post-Cold War bipartisan consensus has proven durable in the face of an "America First" presidency. In an otherwise depressing period of receding American leadership on the global stage, this vital "soft power" initiative continues to illuminate the U.S. foreign assistance effort. As future administrations attempt to restore enlightened American leadership from the damage that has been done, they will be able to take advantage of this bipartisan foundation, from which they can relaunch strong development engagement on behalf of human rights and democracy.
. . .
J. Brian Atwood is a Senior Fellow for International Relations at the Watson Institute at Brown University. He has served as Administrator of USAID and Under Secretary of State under President Clinton and Assistant Secretary of State under President Carter. He was Dean of Professional Studies at the Foreign Service Institute and Dean of the Humphrey School of Public Affairs at the University of Minnesota. He is a former Foreign Service Officer and Legislative Assistant to Senator Thomas Eagleton and was the first President of the National Democratic Institute.